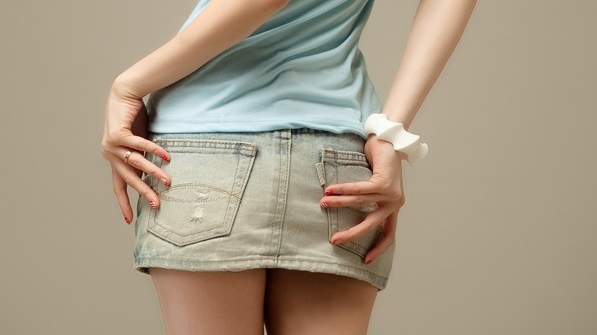 guiltymassagehongkong.com Privacy Policy
Central to the success of guiltymassagehongkong.com is our commitment to our clients. We honour without reservation our obligation to respect and protect the personal data of individuals with whom we deal.
The purpose of this Privacy Policy is to inform you of how guiltymassagehongkong.com manages your personal data which is subject to the Personal Data (Privacy) Ordinance, Law of Hong Kong S.A.R. insofar as your personal data is collected, used or disclosed in Hong Kong.
By interacting with us, submitting information to us, or booking any appointment with us, you agree and consent to guiltymassagehongkong.com, collecting, using and disclosing your personal data in the manner set forth in this Privacy Policy.
guiltymassagehongkong.com may from time to time update this Privacy Policy to ensure that this Privacy Policy is consistent with the legal or regulatory requirements by the law of Hong Kong. Subject to your rights at law, you agree to be bound by the prevailing terms of the Privacy Policy as updated from time to time on our website. Please check back regularly for updated information on the handling of your personal data.
The personal data we collect and hold
In this Privacy Policy, "personal data" refers to any data, whether true or not, about an individual who can be identified (a) from that data; or (b) from that data and other information to which we have or are likely to have access, including data in our records as may be updated from time to time.
Whenever it is reasonable and practical to do so, we collect personal data about you directly from you.
The personal data we collect and hold about you include but is not limited to the following:
information on the services we provide or have provided to you;
your name, contact details and identification information;
records of our interactions with you, including by telephone, email and online;
your enquiries or complaints;
You should ensure that all personal data submitted to us is complete, accurate, true and correct. Failure on your part to do so may result in our inability to provide you with the services you have requested for.
Purposes for the collection, use and disclosure of your personal data
Where you are a private customer of guiltymassagehongkong.com,, we may collect your personal data for the following purposes:
Verifying your real presence at the hotel or apartment.
Opening, maintaining or closing of an appointment with you.
Facilitating the continuation of the customer relationship or the daily operation of the services and facilities and providing customer servicing.
Acting on and processing customer instructions.
Managing the administrative and business operations of the guiltymassagehongkong.com and complying with internal policies and procedures.
Responding to, processing and handling customer complaints, queries, requests, feedback and suggestions.
Managing the safety and security of our services;
If you have provided your telephone number(s) and have indicated that you consent to receiving service updates via your telephone number(s), then from time to time, we may contact you using such telephone number(s) (including via voice calls, text or other means) with information about our services.
Disclosure of personal data
We do not sell personal data to other organisations, nor allow them to do this.
Keeping information secure
We protect the personal data in our possession or our control by making reasonable security arrangements to prevent unauthorised access, collection, use, disclosure, copying, modification, disposal or similar risks.
Dealing with guiltymassagehongkong.com online
When you visit guiltymassagehongkong.com website you will browse anonymously unless you have logged into a client portal or accessed the website from a personalised communication from guiltymassagehongkong.com.
For all visitors to our web site, we use cookies to collect anonymous information such as the server your computer is logged on to, your browser type (for example, Internet Explorer, Chrome or Firefox), and your IP address. An IP address is a number that is assigned to your computer automatically and required for using the Internet. We may also derive the general geographic area associated with an IP address.
Cookies
A 'cookie' is a packet of information placed on a user's computer by a website for record keeping purposes. Cookies are generally used on guiltymassagehongkong.com sites to:
access online services – if you visit guiltymassagehongkong.com website we will use cookies to enable us to authorise your access and save your preferences
monitor traffic- we use tracking companies to gather anonymous information about how people are using the guiltymassagehongkong.com site, this information includes time of visit, pages visited, and some system information about the type of computer you are using. We use this information to enhance the content and services offered on the site.
You can configure your browser to accept all cookies, reject all cookies, or notify you when a cookie is sent. (Each browser is different, so check the "Help" menu of your browser to learn how to change your cookie preferences).
If you disable the use of cookies on your web browser or remove or reject specific cookies from guiltymassagehongkong.com website or linked sites then you may not be able to gain access to all of the content and facilities on those websites.
Contact us
If you:
have any questions or feedback relating to your personal data or our Privacy Policy;
would like to withdraw your consent to any use of your personal data as set out in this Privacy Policy; or would like to obtain access and make corrections to your personal data records, please direct your enquiry to lolita.chuan@gmail.com or contact us by phone. Please mark all personal data-related communications to the attention of our customer service staff.
If you withdraw your consent to any or all use of your personal data, depending on the nature of your request, guiltymassagehongkong.com may not be in a position to continue to provide its services to you.
Governing Law
This Privacy Policy and your use of this website shall be governed in all respects by the laws of Hong Kong.